PERTH, Western Australia – SOFAR SOLAR, a leading provider of solar inverters and energy storage solutions, is thrilled to announce that it has maintained its position as the number-one inverter in Western Australia for three years in a row according to SUNWIZ. This achievement is a testament to the company's unwavering commitment to providing high-quality, reliable, and innovative products to its customers.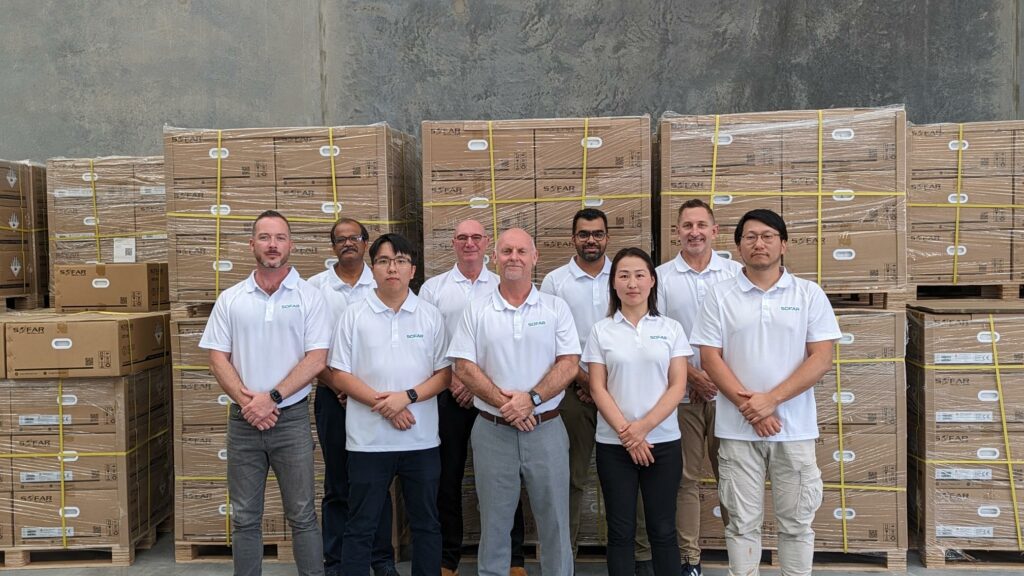 The Western Australian solar market is an important market in Australia, with an increasing demand for solar power systems. SOFAR has been able to establish itself as a trusted and reliable partner in the industry, providing high-quality inverters and batteries that meet the unique needs of customers in both WA and across the country.
"We are extremely proud to have achieved this remarkable feat of being the top inverter brand in Western Australia for three consecutive years," said David Hinds, Australian Country Manager for SOFAR. "It demonstrates the trust and confidence our customers have in our products, and our products continued reliability in tough Australian conditions. This result motivates us to continue delivering innovative and reliable solutions to the market."
SOFAR SOLAR has a strong presence in Australia, with a rapidly growing team based in the new head office in Brisbane supported by local staff in Perth, Melbourne and Sydney. The company has been actively expanding its product portfolio and investing in research and development to provide cutting-edge solutions to the Australian solar market.
"We are proud to have established ourselves as a trusted partner for customers in Australia," said Mr Hinds. "We are rapidly growing our team and capabilities in Australia, to best support the amazing development and innovation of our global team."
With its track record of excellence, SOFAR is poised to continue leading the way in the Australian solar market, providing customers with reliable and innovative solutions that help them harness the power of the sun.
About SOFAR SOLAR
SOFAR SOLAR is a leading provider of solar inverters and energy storage solutions, with a global presence across 60 countries. With a focus on research and development, the company is committed to providing reliable and innovative products that help customers harness the power of the sun.
SOFAR has a growing presence in Australia designed to give distributors, installers and customers support they can trust.
SOFAR Australia have an innovative solutions portfolio to meet the demands of the Australian market including single-phase residential PV inverters, 3 phase energy storage hybrid inverters and their brand new Powerall – All in one – energy storage solution to meet the differentiated needs of household solar users.
They also have a growing range of C&I solutions which are powerful, safe yet light in weight, and are perfectly suited for rooftop C&I solar plants.
All products come with a 10 year warranty, giving customers and installers the ultimate peace of mind, further strengthening SOFAR SOLAR's commitment to the Australian market.