BRISBANE – JinkoSolar, the world's leading solar and storage company, announces that as of the end of the third quarter in 2023, it has successfully supplied the renowned Australian distributor, Blue Sun Group, with an impressive 300+ MW of solar modules, complemented by an energy storage capacity of 2488.32kWh. As one of the leading manufacturers of integrated PV+ESS solutions, JinkoSolar continues to revolutionise the solar energy landscape with its cutting-edge N-type technology and liquid-cooled energy storage systems. Following a market survey, Jinko's dedication and innovation were recently recognized as the Top Brand for PV Modules in Australia 2023 by the authoritative third-party agency, EUPD Research.
Looking forward to 2024, Jinko's N-type new 66-cell module stands out with an impressive 600W power output, boasting 22.72% efficiency, remarkably low linear degradation, and exceptional performance in low-light conditions. The famous 54 and 60-cell options, tailored for commercial and residential rooftop projects, also exhibit superior temperature coefficients and come with a long-term power warranty of 30 years. In parallel, JinkoSolar leads the way in developing liquid-cooled energy storage systems in the Australian market. JinkoSolar ESS products offer adaptability to a diverse range of scenarios, covering residential, commercial, and utility applications, effectively addressing the intricacies of Australia's climate systems. By introducing the concept of "Safe and Intelligent Energy Storage," JinkoSolar ESS products have overcome the limitations of traditional energy storage systems, ensuring efficiency, reducing risks, and simplifying maintenance procedures.
"In 2023, our partnership with Blue Sun Group has significantly progressed. This achievement is attributed to Blue Sun Group's exceptional inventory management and secure transportation capabilities, supporting large-scale deliveries and logistics," emphasized Ms. Anita Li, General Manager of JinkoSolar APAC, "As the leading PV module brand in Australia, we are dedicated to providing reliable supply and high-quality products and services. We look forward to achieving even greater cooperation with Blue Sun Group in the coming year."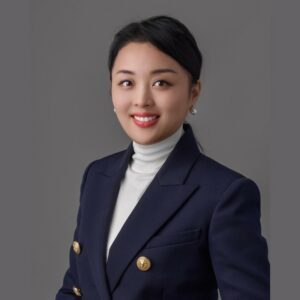 Vivian Zheng, the Director of Blue Sun Group, shared," Blue Sun Group extends its profound gratitude to JinkoSolar for its steadfast support and partnership. We sincerely appreciate the unwavering trust and support developed by our valued customers in both the JinkoSolar brand and our organization. As we navigate the upcoming two years, we acknowledge opportunities and challenges on our path. With unwavering confidence, Blue Sun Group is committed to deepening our collaboration with JinkoSolar not only to meet but also to exceed the expectations of the Australian PV market. Our dedication to delivering superior products and services is resolute, underpinned by our profound commitment to mutual success and customer satisfaction."
JinkoSolar's efficient PV+ESS solutions have gained popularity among a diverse range of users, spanning from businesses to residential settings. During the first half of 2023, JinkoSolar marked a significant milestone by delivering one million 440W modules to Australia. These energy solutions not only bolster power generation efficiency but also underscore JinkoSolar's remarkable edge in photovoltaic storage technology and solutions. JinkoSolar is committed to ongoing innovation in core module products and energy storage technologies to cater to the evolving needs of the expansive Australian market.
About Blue Sun Group
Since its inception in 2005, Blue Sun Group has emerged as a formidable high-tech enterprise headquartered in Brisbane, Queensland, with a far-reaching national distribution network. Over 18 years, it has not merely grown but transformed, extending its influence into Renewable Energy, Real Estate Development, Finance, and Property Management, marking an extraordinary evolution. Seamlessly integrating renewable energy into diverse sectors and spearheading Australia's commercial solar initiatives, the Group's dedication shines brilliantly. Furthermore, by acquiring two self-operated warehouses and collaborating extensively with third-party warehousing partners, Blue Sun Group underscores its commitment to excellence and operational prowess. Established in 2005, Blue Sun Group is a high-tech enterprise focusing on R&D and sales of solar energy products with its head office in Brisbane, Queensland and a distribution network nationwide. Over the last 18 years of development, Blue Sun Group has diversified its business field into Renewable Energy, Real Estate Development, Finance, and Property Management Industries. Throughout the decade, Blue Sun Group has successfully integrated renewable energy into its other business sectors and is dedicated to Australia's commercial solar projects.
About JinkoSolar
Jinko Solar Co., Ltd. ("JinkoSolar," stock code 688223) is a globally renowned and highly innovative solar technology company. Embracing the mission of "changing the energy portfolio and taking responsibility for enabling a sustainable future," the company strategically positions itself in the core segments of the photovoltaic industry chain. It focuses on integrated research, development, and manufacturing of photovoltaic products, as well as providing comprehensive clean energy solutions, leading in sales in the global mainstream photovoltaic market.
JinkoSolar's products serve over 180 countries and regions worldwide, catering to over 3,000 customers. For several years, it has maintained its position as the global leader in module shipments. As of the third quarter of 2023, the cumulative company's daily shipments of the company are 190 GW. The company is an industry opinion leader in various international frameworks, including B20, and joined the RE100 green initiative in 2019.
JinkoSolar's Australian arm has supplied numerous large-scale projects and was affirmed as the rooftop market leader in 2022 by research agency Sunwiz. JinkoSolar Australia is recognized by peers and customers alike for its localized panel options, its strong ESG and DEI record, and its sophisticated logistics capability.