Climate Change and Energy Minister Chris Bowen MP addressed the 2023 Smart Energy Conference in Sydney, responding to major Snowy Hydro 2.0 delays and foreshadowing capacity auctions among states and territories.
Minister Bowen outlined the next step in Rewiring the Nation, states and territories agreeing on the capacity investment mechanism, with the first auctions under the scheme to begin later this year.
"The capacity investment mechanism is key to providing that stable and certain environment for investment in dispatchable renewable energy," said Climate Change and Energy Minister Chris Bowen MP.
"By insisting that investments under the capacity investment scheme will be both renewable and dispatchable – it can't be one or the other, you've got to be both – we are ensuring that the investment occurs in the storage which is so necessary.
The Smart Energy Council has long called for a robust capacity investment mechanism with an ambitious storage target to drive investment in smart energy storage solutions.
"We welcome the Federal Government's capacity investment mechanism allowing capital to finally and freely flow to renewable and dispatchable storage investments," said Smart Energy Council Chief Executive John Grimes.
"Minister Bowen confirmed today that the federal budget will unlock at least $10 billion in new renewable energy investments – Australians will be able to count on cheaper, available and renewable energy into the future.
"The Smart Energy Council will continue to drive for an ambitious renewable energy storage target that will give Australia a shot at meeting its decarbonisation goals.
But, with one great step forward, comes two significant steps back.
"It's really worrying that on the same day we find out that Snowy Hydro is a couple of years behind, we find out that the Beetaloo Basin in the Northern Territory will be opened up for fracking," said ACT Senator David Pocock.
"An enormous carbon bomb that will be released.
"We've reached a tipping point when it comes to the acceptance of the need to change – the new climate denial is not disputing the facts of climate change, it's saying 'let's transition and take it slow and continue our fossil fuel developments'.
"We've got to be frank, we're starting from a terrible position and we have so much ground to make up.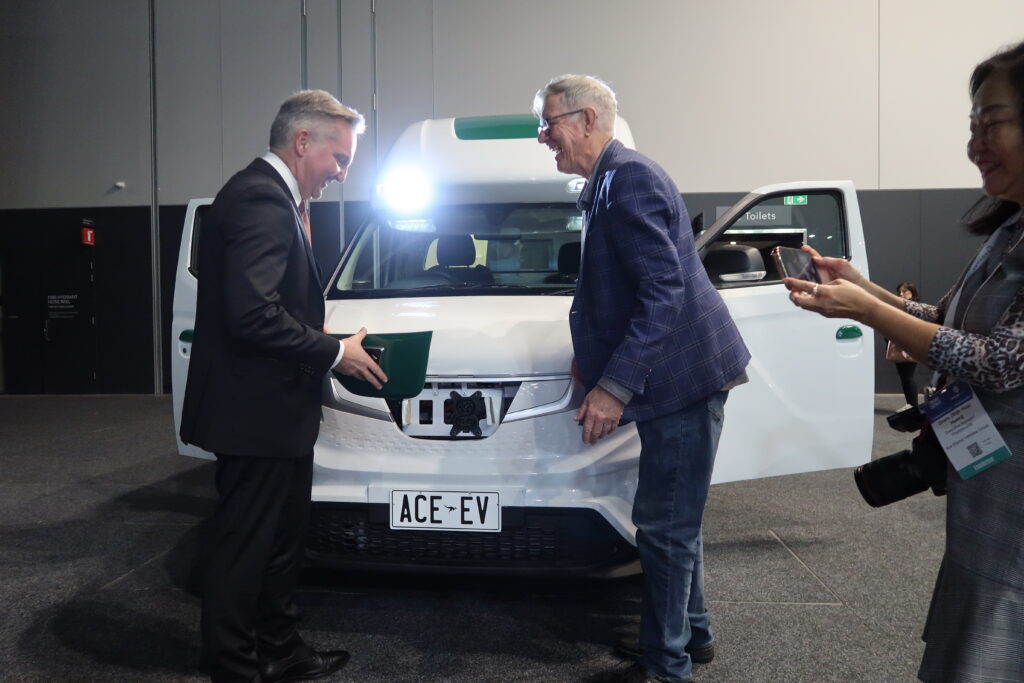 Climate Change and Energy Minister Chris Bowen MP and ACE Electric Vehicles CEO Greg McGarvie.


Ryan Pedlow from Redback Technologies and Senator David Pocock.
Senator David Pocock, Zali Steggall MP & Allegra Spender MP.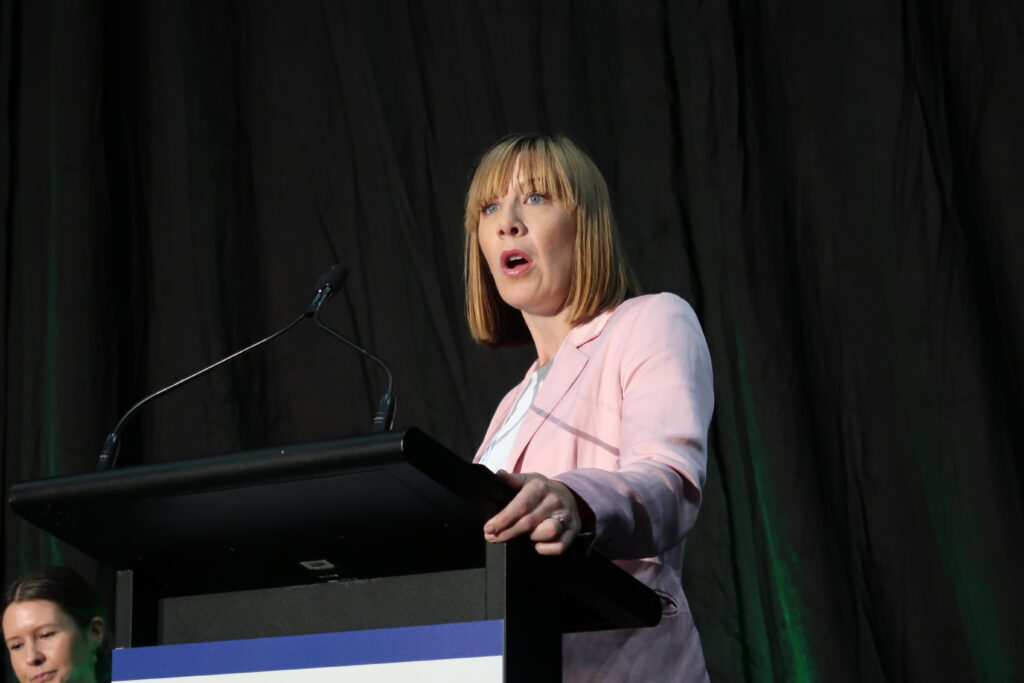 NSW Transport Minister Jo Haylen MP.