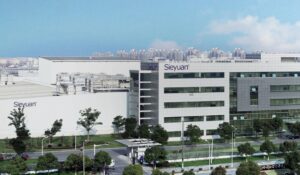 Incorporating the Latest Australian Energy Trends
In the ever-evolving energy industry landscape, companies that adapt and innovate lead the way. One such standout is Sieyuan Electric Co., Ltd., a powerhouse in power technology, equipment production, and comprehensive engineering solutions. Listed on the Shenzhen Stock Exchange (stock code: 002028) since 2004, Sieyuan Electric has demonstrated remarkable growth, boasting a compound annual growth rate of 30%. In 2022, the company reported revenues of US$2 billion. The first half of 2023 reveals even more promise, with a staggering 22% year-over-year growth and a 38% uptick from 2021 in revenue. Notably, net profit soared by 48%, surpassing revenue and showcasing enhanced profitability.
International Presence
From 2011 onward, Sieyuan Electric has embarked on a global expansion, dedicated to delivering top-tier and efficient solutions to the world's primary electric power operators, bolstering the resilience of electrical systems. With over a decade in the international market, our innovations and services have empowered mainstream power system operators, diverse industries, and a myriad of power projects, encompassing hydro, wind, and solar sectors, in over 60 countries. Our track record boasts more than two thousand successful ventures in global power generation, transmission, and distribution. We've earned our stripes as a preferred supplier for major grids including Europe, the UK, the Netherlands, Italy, Mexico, and India. Our talented 6,800-strong workforce includes engineers from nations such as Switzerland, Canada, Russia, Ukraine, Brazil, Mexico, and Pakistan. Stationed in over eighty countries, they're primed to address client needs promptly, delivering localized services that range from conceptualization and manufacturing to installation, fine-tuning, operations, maintenance, and comprehensive EPC turnkey solutions.
Introducing Swatten
For three decades, Sieyuan Electric has cultivated deep expertise in power generation, transmission, and distribution. As the new age of energy transformation unfolds, the company has ventured decisively into energy storage. Our investments span grid-level storage and domestic energy reserves, unveiling two flagship product lines: esGrid and Swatten.
Swatten is our answer to a holistic home energy storage system. Our offerings include single and three-phase hybrid inverters, modular rack-mounted batteries, and stackable battery units, addressing the core energy storage needs in Europe, the Middle East, and Oceania. With a robust marketing framework spanning Shanghai, the UK, Italy, the Netherlands, Australia, Poland, and Spain, Swatten is poised to redefine the global domestic energy storage landscape, ensuring reliable power solutions for households globally.
Manufacturing Excellence and Quality Assurance
Swatten's operations boast two state-of-the-art 5,000-square-meter production facilities, housing two automated module pack production lines and two PCS units, inclusive of our bespoke SMT. This infrastructure fortifies our production capabilities. Anticipating a surge in market demand, we envision an ambitious expansion in 2024: a sprawling 300-acre module pack and PCS production hub, flanked by a 240-acre cell production unit. These augmentations are designed to optimize our production continuum, upholding our commitment to superior quality and reliability. In a testament to our rigorous standards, our testing center earned the coveted accreditation from the China National Accreditation Service for Conformity Assessment (CNAS) in February 2022. Furthermore, our quality benchmarks have been affirmed by Germany's esteemed TÜV Rheinland witnessing lab. We proudly hold generic certifications such as IEC and EU, along with grid-connection credentials for numerous countries. Our specialized recognitions, like Germany's VDE and Australia's CEC, emphasize the unparalleled safety and quality of our offerings.
Changing Energy Trends in Australia: Embracing Electricity Over Natural Gas
Australia is currently undergoing exciting developments in its energy landscape. One notable shift is occurring in Victoria, where starting next year, the use of natural gas will be prohibited in new homes, with electricity being the preferred alternative. This change aligns with transitioning towards environmentally friendly and cost-effective all-electric systems.
Various regions across Australia, including Sydney, are actively implementing measures to reduce their reliance on natural gas significantly. The advantages of this transition are multifaceted; it benefits the environment and is also considered safer than a gas-based setup. Modern residential energy storage solutions, such as those offered by Swatten, come equipped with advanced safety features, providing homeowners with peace of mind.
Swatten's Contribution to the Australian Energy Transition
Swatten's advanced intelligent PV solutions are well-suited to assist Australians in adapting to the evolving energy landscape. Their flagship product, the SiH1 series of hybrid inverters, offers intelligent control of household heating and high-energy appliances, enabling homeowners to reduce their electricity expenses significantly. This aligns seamlessly with the vision of Energy Minister Lily D'Ambrosio, who aims to help households save up to A$2,200 on their electricity bills.
In conclusion, Swatten, a subsidiary of Sieyuan Electric, represents more than just a product; it symbolizes leadership in energy storage. With a steadfast commitment to innovation and quality, Swatten is poised to illuminate the world with sustainable and abundant energy, contributing to a more environmentally friendly and promising future that aligns with the shifting energy trends in Australia.
For more information please visit our website: www.swatten.com
Contact:
E-mail: swatten@sieyuan.com
Tel.:+86-21-61610846