A Renewable Energy Superpower
$100 billion for an Australian Renewables Industry Package.
That's the Big Ask launched at the Australian Renewables Industry Summit in September 2023, a coalition calling for a significant response from the Australian Government to the US Inflation Reduction Act.
Joined by the Australian Council of Trade Unions, Australian Conservation Foundation, Zero Carbon Hydrogen Australia, Climate Action Network Australia and the Climate Capital Forum.
The Smart Energy Council's Summit saw remarkable rolling media coverage from exclusives in the AFR and The Guardian, ABC News Breakfast and ABC Radio.
Policy Panel Session - Australian Renewables Industry Summit 2023
Renewable Energy Industry Panel - Australian Renewables Industry Summit 2023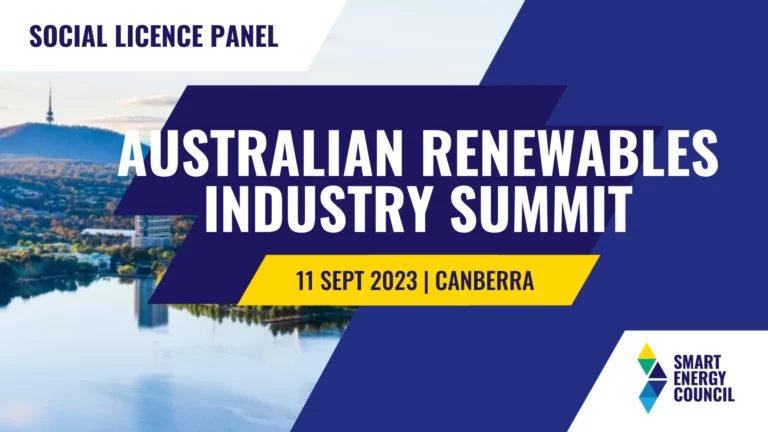 Social Licence Panel - Australian Renewables Industry Summit 2023
Saul Griffith - Australian Renewables Industry Summit 2023
Wyatt Roy - Australian Renewables Industry Summit 2023
John Grimes - Australian Renewables Industry Summit 2023
Tim Buckley - Australian Renewables Industry Summit 2023
Michelle O'Neil - Australian Renewables Industry Summit 2023
High Commissioner Vicki Treadell - Australian Renewables Industry Summit 2023
Dr Noah Kaufmann - Australian Renewables Industry Summit 2023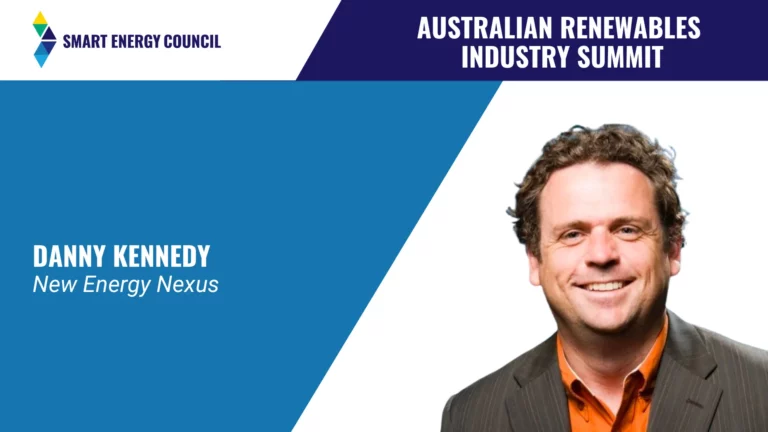 Danny Kennedy - Australian Renewables Industry Summit 2023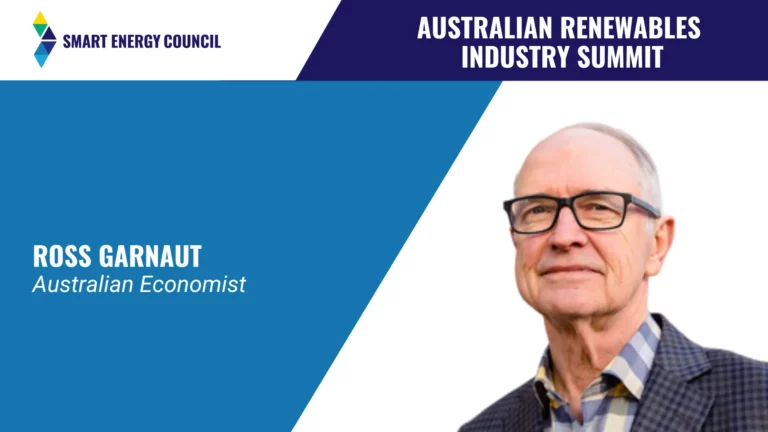 Ross Garnaut - Australian Renewables Industry Summit 2023
Chris Henderson - Australian Renewables Industry Summit 2023
Karrina Nolan - Australian Renewables Industry Summit 2023
Welcome and Minister Tim Ayres - Australian Renewables Industry Summit 2023